Every year the KW Sertoma Speed Skating Club gives out their most valuable volunteer award to one member who shows inspiration, dedication and support as a volunteer to our club. The prestigious President's Award for 2016 goes to a very well deserved Debra Langridge. 
Among the many things that Debra supports our club with, she is our club Secretary and the main communicator for our info and members accounts. Deb is the first person at the rink helping with mats and the last person to help clean up at night while she supports two sons in our club, as well as herself and a husband who both love to skate in our Masters program. Deb works tirelessly with our camp, our registration process, our skaters and club members, all while participating actively on our Board and doing it all with a smile.
Congratulations Deb! We are lucky and honored to have you with our club!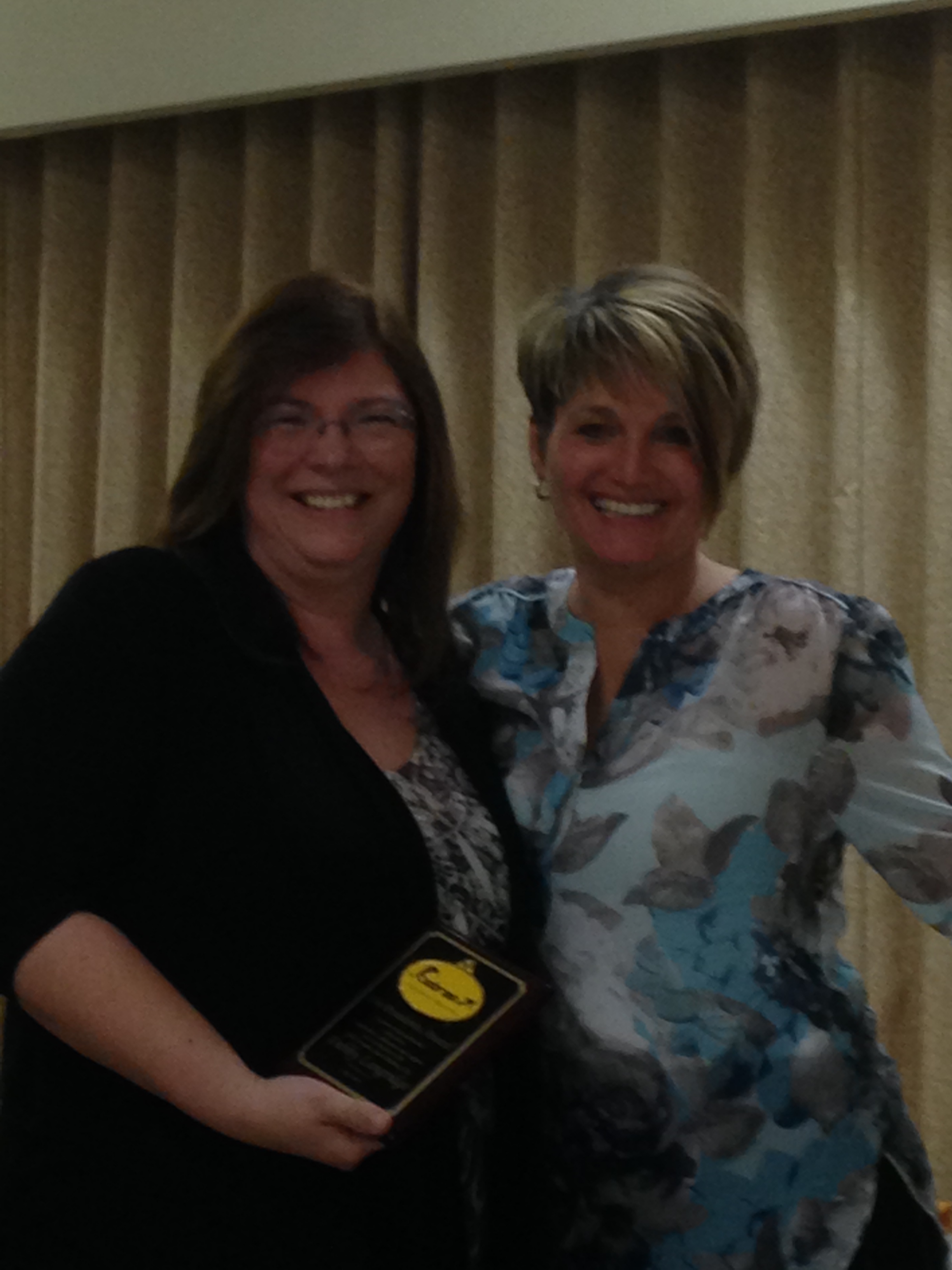 Club member Deb Langridge receives the 2016 President's Award from president Angela Schrum