Required Equipment
Speed skates – rentals available
Skate guards – come with rental skates
Hard shell helmet – hockey helmet acceptable; bike helmet not acceptable
Neck protector with a bib ("goalie style")
Knee pads (such as used in soccer or volley ball)
Hard shell shin guards (such as used in soccer)
Cut resistant gloves, including leather
Protective sport glasses
Recommended: glasses strap
Recommended: Kevlar ankle protectors
New to 2023! KWSSSC has complete equipment packages available for sale upon completion of Learn to Speed Skate!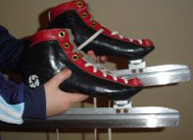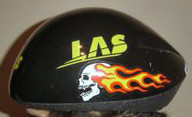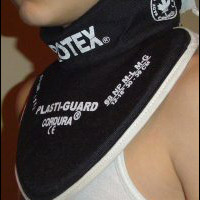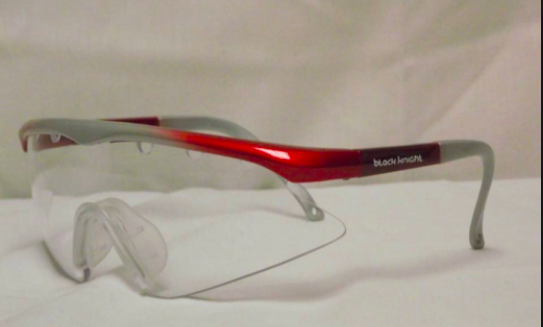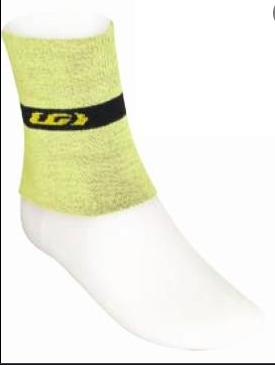 Clothing
Clothing which enables free movement and covers ankles and wrists is all that is required to get started. Track pants and a comfortable, long-sleeve top (or tops in layers to be shed if too warm) are good when first beginning indoor skating. Many recreational skaters find that a comfortable and functional outfit is a relatively snug fitting top combined with a pair of long, spandex tights. Avoid overly large or bulky clothing.
Skaters who progress to competition level will usually dress in a comfortable and functional top and tights for skating or in the traditional "Skin Suit" which affords the minimum wind resistance and maximum mobility.
Skin suits can be purchased through a club order. If you purchase a club suit, be sure to read our tip sheet on how to look after your club skin suit to ensure you get the maximum number of years out of your investment.
Additionally, skin suits can be rented for a fee from the club for competitions. Speak to our Equipment Manager if you wish to pursue this option.
Where to Buy
We are fortunate to have a KW Cobra as SouthWestern Ontario's speed skating equipment supplier: Mitchell Schrumm! Equpiment may be purchased through his online webstore.
Mitch's Speed Skating Equipment: speedskatingequipment.ca
Mitch also sets up selling booths at competitions.
Safety Mats
To further ensure skater safety, much of the arena is lined with high-density foam pads, referred to as mats. These are present at all practices and competitions, to cushion any collisions with the arena boards.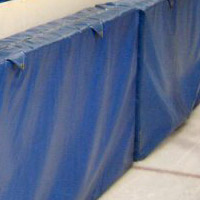 Skate Care
Hard skate guards should always be worn when walking off-ice. Please wipe down skate blades after each practice and cover in soft 'skate socks' or wrap in towels to bring home. Lay your skates and hard guards out to dry at home before putting the hard guards back on to prevent rust from forming on the blades.
KWSSSC has skate socks for sale at $10 each! These are required for all rental skates.
Rental skates will be sharpened by club volunteers, but you will have to learn to sharpen your own skates if buy your own! Check out instructional videos by Paul Shoebridge here.