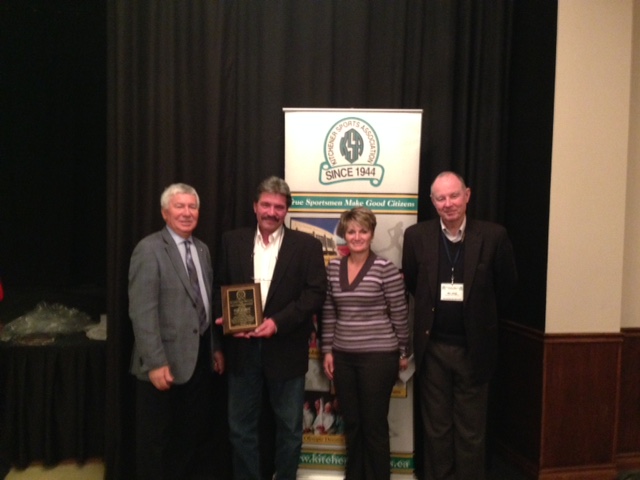 KWSSSC Volunteer of the Year: Left to right – Mayor Carl Zehr, Mark Blasman, Club President Angela Schrum, KSA President Bill Pegg
Some background on Mark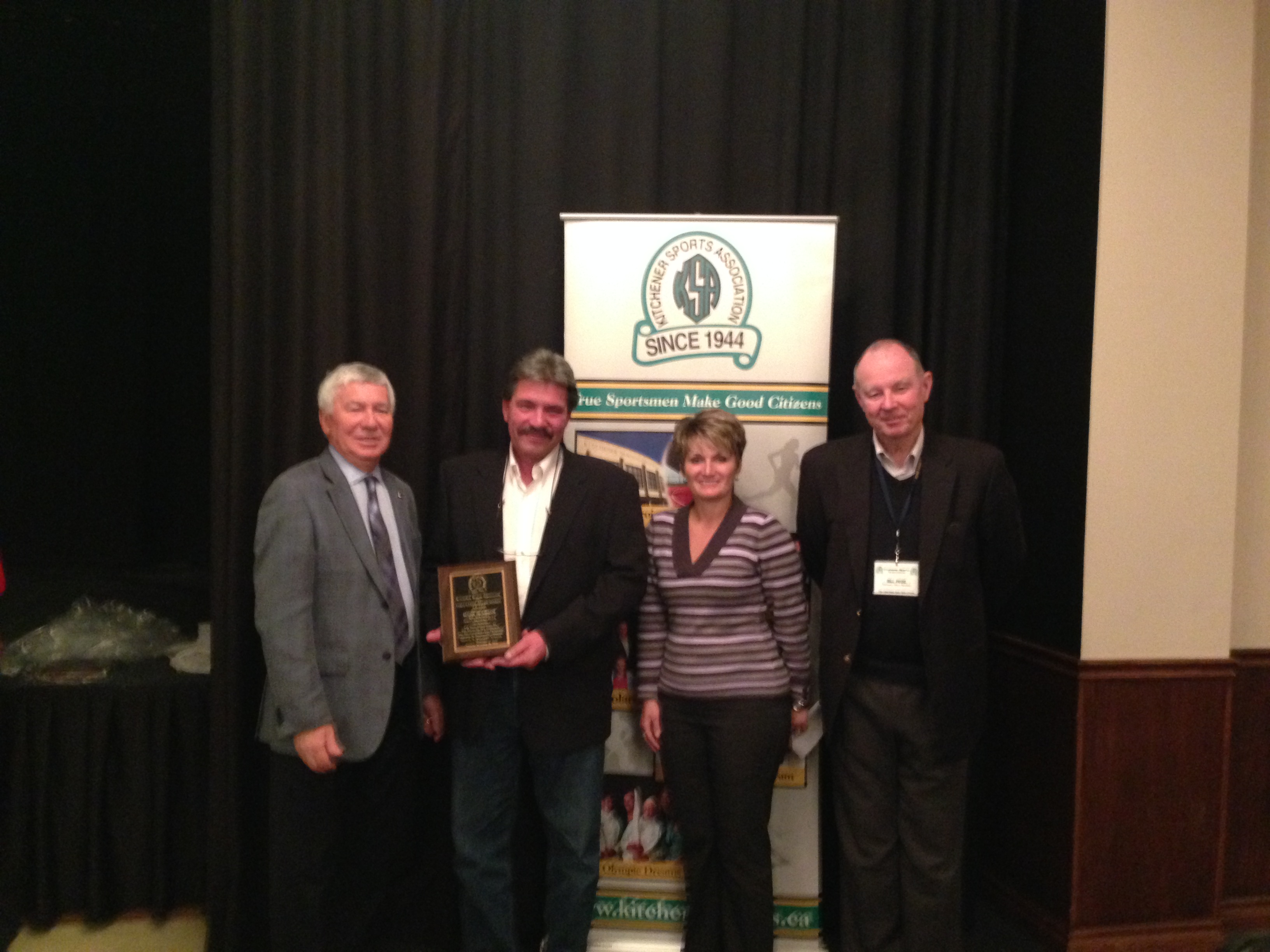 Mark has been with the KW Sertoma Speed Skating Club for approximately 15 years. He joined with his children David, Tara and Jenna, all avid skaters with Mark, including Josh who simply chose a different type of skating – hockey. 
Mark joined the executive board approximately 10 years ago and currently fills the role of our club secretary. He is solid and steadfast in his support of our club, but even beyond that support, he is also an advocate for the sport of speed skating. 
This is visible in Mark's continued help and support with the competitions that our club hosts, although his children have long since stopped skating themselves. Mark is known with our club for his endless hours of volunteering wherever we need him, and he's also known for his ability to embrace the good around him and lighten up any situation that might come up. Don't be fooled by his positive manner, though – Mark is always a serious and dedicated individual when the topic demands. 
Mark is also a very proud parent. His son David has served in Afghanistan, and his youngest daughter Jenna was on the Canadian Olympic snowboarding team. Jenna competed in the last Winter Olympic Games in Sochi with her brother Josh at her side as one of her main coaches. Mark and Jenna both contend that she got her drive, sportsmanship and competitive spirit from the lessons she learned while competing as a speed skater with our club. 
We thank Mark for his dedication and service to the KW Sertoma Speed Skating club and whole heartedly support his nomination for volunteer of the year. Mark we hope you continue to show your passion and love for our sport and our club, and that you will stay around for many years to come!!!