Congratulations to our KW Cobra provincial skaters qualifying for Canada East Short Track Championships in New Brunswich March 21-22. Strong finishes at the Provincial Championships in Kingston this weekend put our Cobras on Team Ontario as primary and alternate skaters.
Congratulations to:
Claudia Heeney – Primary, Girls 13
Christopher Langridge – Primary, Boys 13
Emily Wainberg – 2nd Alternate, Girls 12
William Gibbons – 3rd Alternate, Boys 15
A second congratulations goes to Claudia Heeney and Mitchell Schrum – both who claimed Points Race Champions for 2014/2015 in their respective categories! Amazing results!
Way to represent Cobras!! We are so proud of you!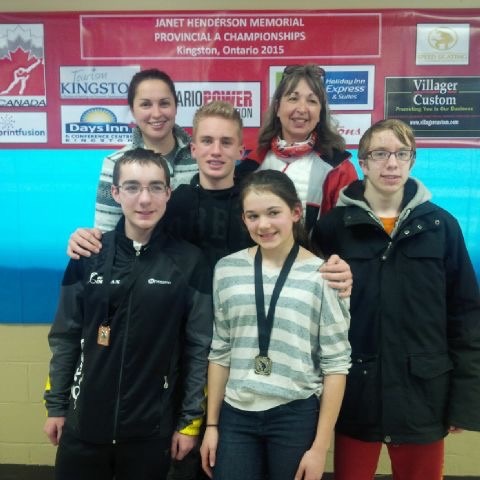 KW Cobras Team Ontario 2015
Skaters front row l to r: Christopher Langridge, Claudia Heeney, William Gibbons
Coaches back row l to r: Julie Walsh, Mitch Schrum, Patti Walsh