Congratulations to ALL of our winners, our badge recipients, our volunteers and coaches, and to all of our members for an outstanding season!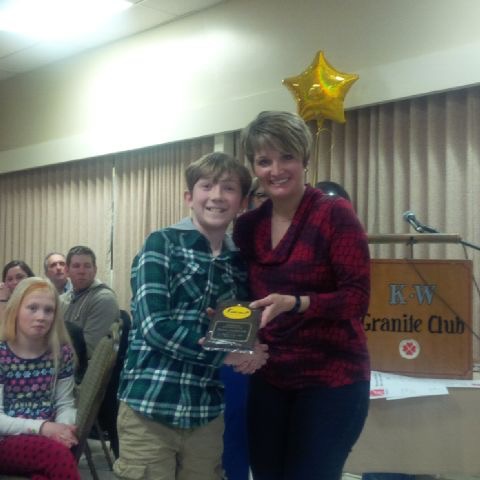 Peter Andrews – Junior Skater of the Year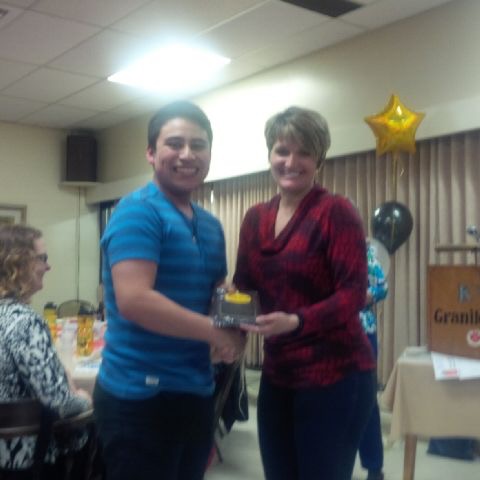 Chris Coroy – Senior Skater of the Year
Both skaters were well deserved of their award and we could not be prouder of our Cobras! Way to go Peter and Chris!! They look pretty happy accepting their awards from club President Angela Schrum.
We also handed out the Presidents Award to the club member who shows inspiration, dedication and support as a volunteer to our club. The award this year went to Kelly Schmidtke, our Communications and E-Media Director and member of our board.  Kelly was out of town for our award ceremony, but her daughter Samantha accepted the award on her behalf.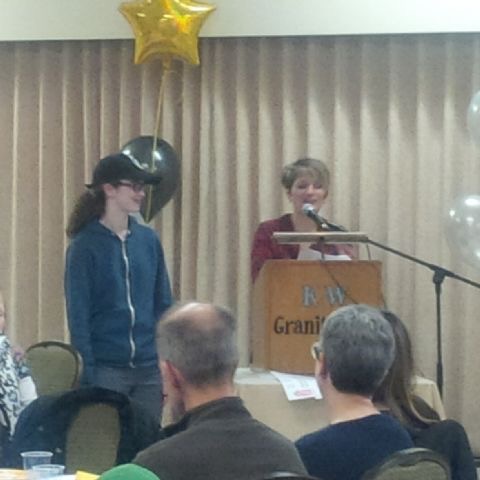 Samantha Schmidtke accepts the Presidents Award on behalf of Kelly Schmidtke
Congratulations to our 2014-2015 Skaters of the Year announced at our end of the year banquet on April 9th. These skaters show athletic development, leadership through example and they display sportsmanship both on and off the ice. Our newest winners: