The KW Sertoma Speed Skating Club is proud to provide a 'Learn to Speed Skate' program for participants of all ages in the Kitchener-Waterloo area. This is an excellent way to try out the sport that we are passionate about.
Children, teens, adults and families of any ability all welcome!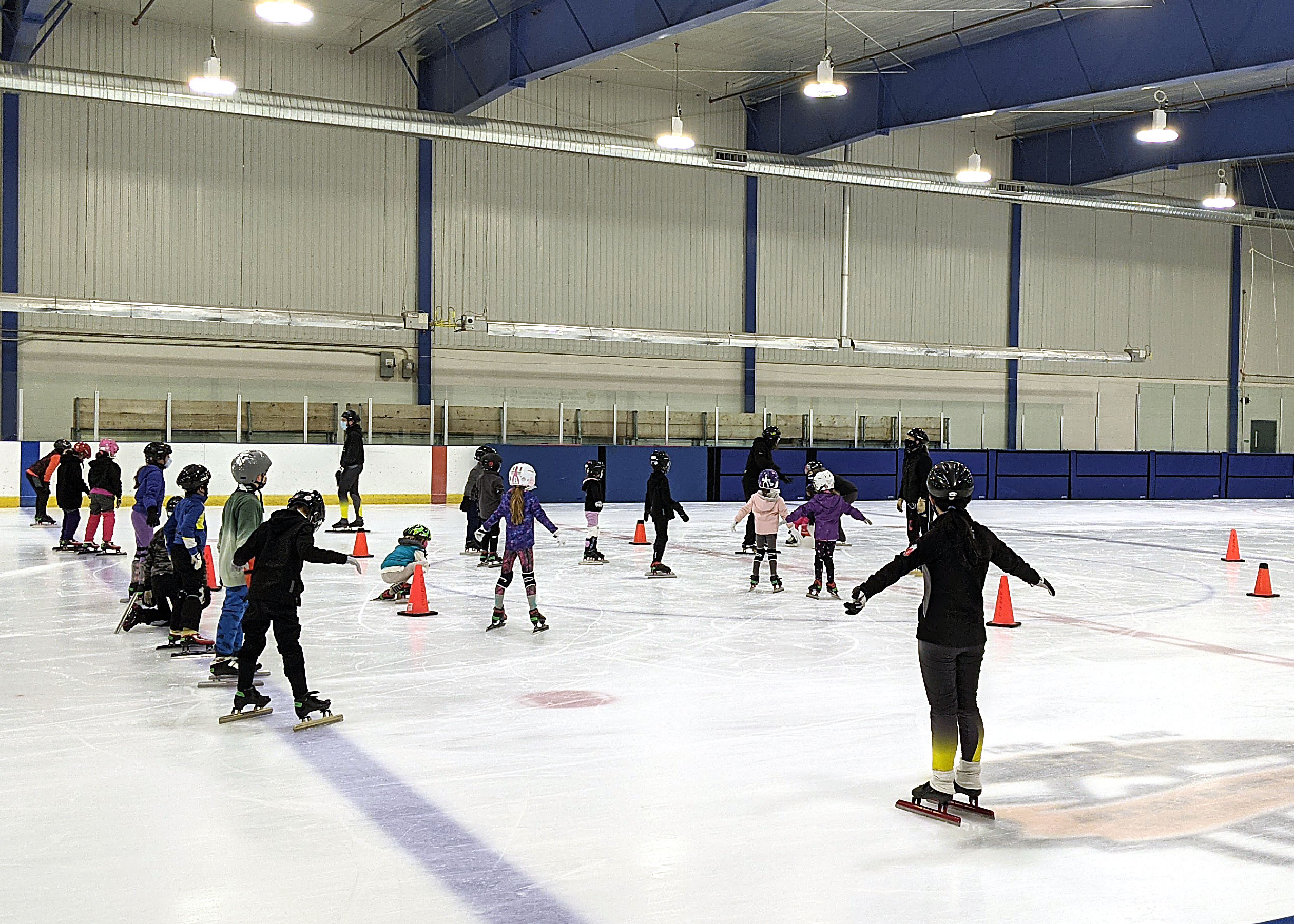 2021 Learn to Speed Skate Fee is only $25!
Included
Speed skate fitting and 3-session rental
Three on-ice group training sessions with certified coaches
Option to sign up for further sessions upon completion of the basic Learn to Speed Skate package
2022 Session Dates
Stay tuned for 2022 session dates
For new skaters to the sport, the Learn to Speed Skate program must be completed prior to full season membership in our club.